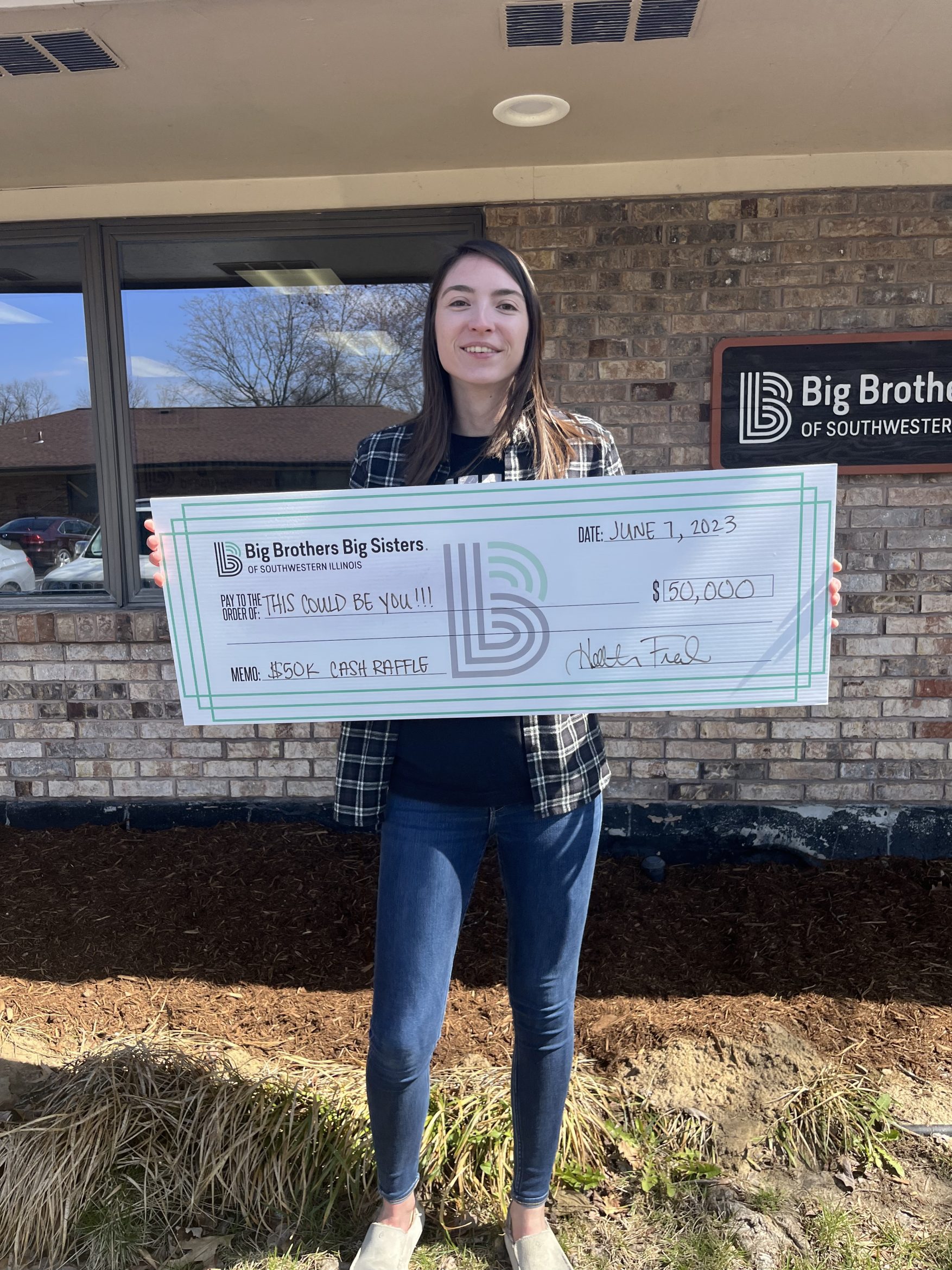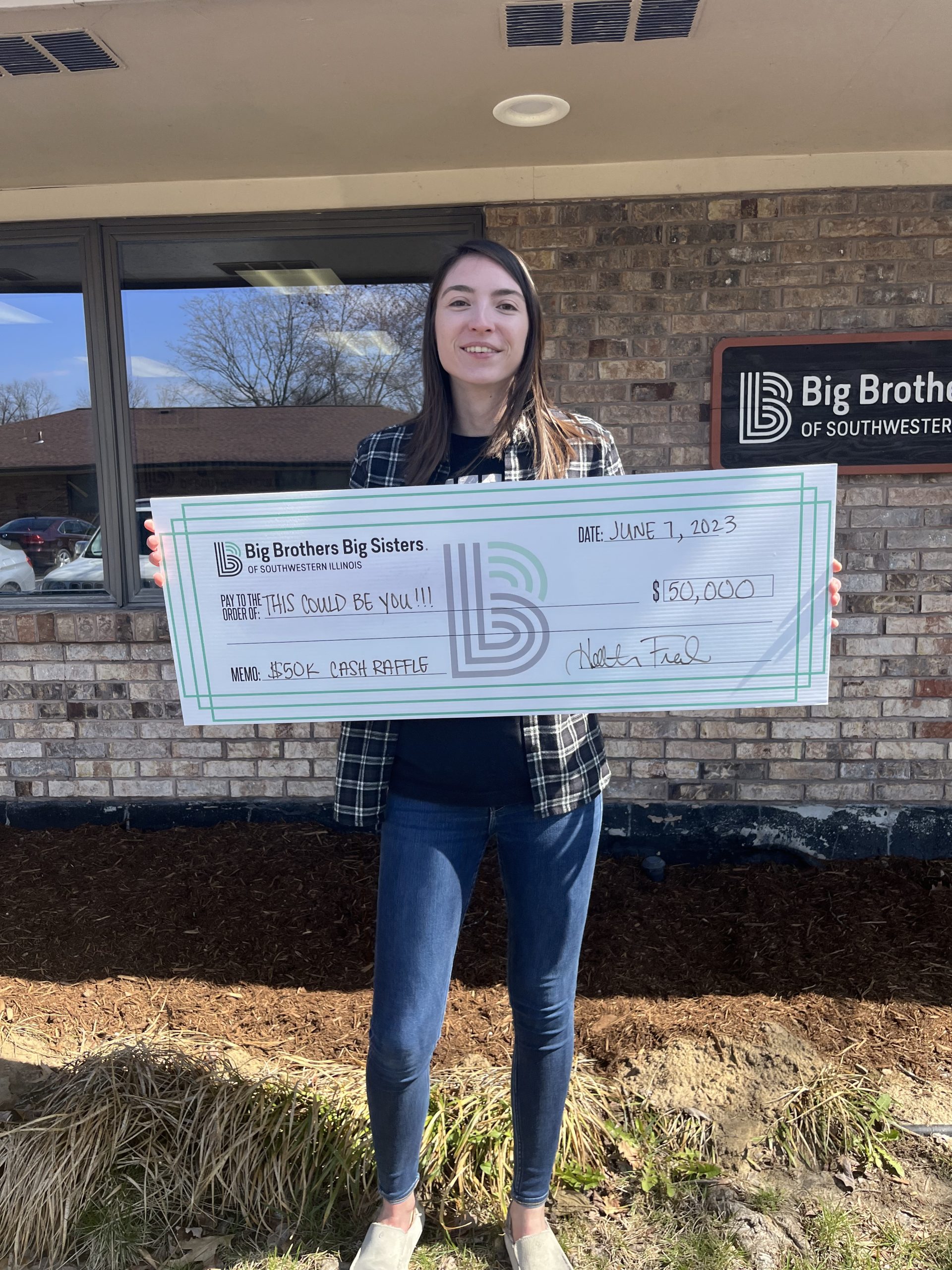 If you could win $50,000 and change a child's life would you do it?
Big Brothers Big Sisters of Southwestern Illinois has a long, rich history of raffle fundraising, most
notably the house raffle fundraiser that happens every summer / fall and has been going on for nearly
30 years.
This spring Big Brothers Big Sisters is giving away up to $50,000 along with three other cash prizes in
our 4th Annual $50K Cash Raffle.
Big Brothers Big Sisters has been defending the potential of youth in Madison, St. Clair, Clinton and
Monroe counties for over 43 years through one-to-one mentoring. As the only evidence-based
mentoring program in Metro East, youth in our program are staying in school, out of trouble and on a
path to postgraduate success.
Children in the Big Brothers Big Sisters program are majority low income and from single parent
households. Last year 100% of youth in the program graduated high school, saw an improvement in
their mental health and avoided police contact. And, this is just the start of what positive changes this
program can bring into a child's life.
By entering a chance to win in the cash raffle participants are supporting children in the community by
getting them off the waitlist and matched with a mentor who can help them graduate high school with
a plan for their future. With over 85 children currently on the waitlist, there is no better time than
now.
Only 1,900 tickets will be sold. So what are you waiting for? Purchase your tickets by June 5th, 2023 to be
entered. The grand prize drawing is on June 7th, 2023 on Facebook Live (facebook.com/bbbsil) at 12pm. It's a
win, win!
Sponsors include, Scheffel Boyle Edwardsville, 97.5 The Rock, and Ameren Illinois. To purchase a
certificate and for official rules and details go to www.bbbsil.org/cashraffle.
Written by Heather Freed, LCSW
Heather Freed is the President & CEO of Big Brothers Big Sisters of Southwestern Illinois and
Contributing Columnist for the Edwardsville Intelligencer.