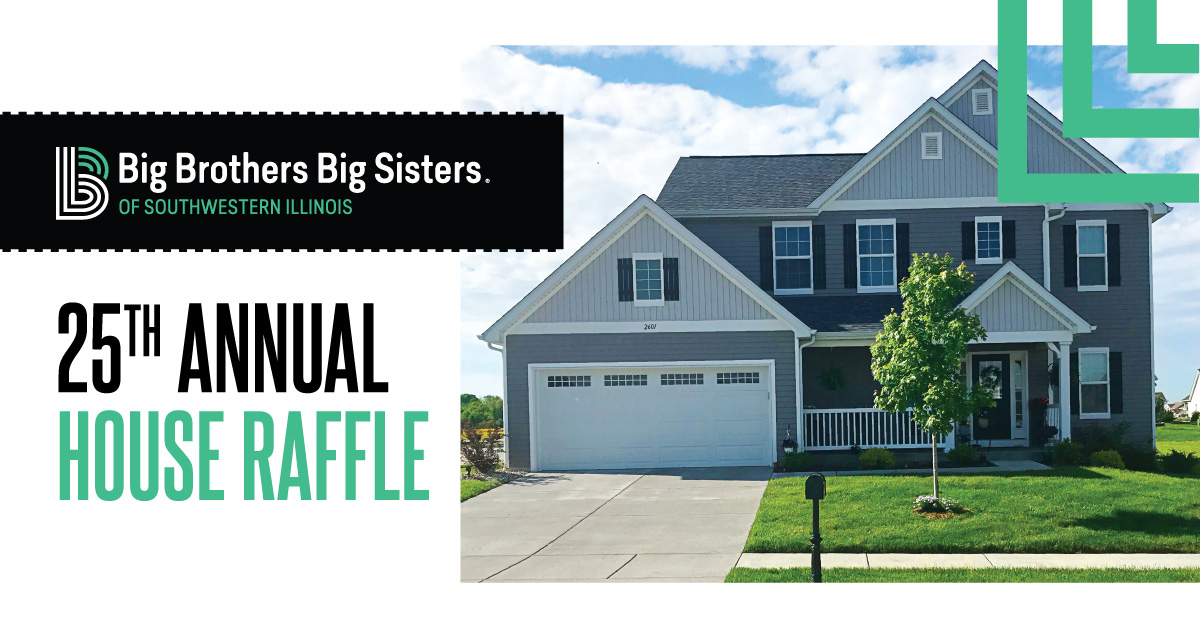 This year is the 25th Annual Big Brothers Big Sisters of Southwestern Illinois House Raffle. Only 3,900 certificates will be sold at $100 each for a chance to win 46 cash prizes with the grand prize of a Fulford "Franklin" two-story home valued at $205,000 or $125,000 in cash.
The grand prize drawing will be held on September 26th, 2019. Need not be present to win.
Each ticket sold directly supports the community mentoring program proven to keeps kids in school, out of trouble and on the path to post-graduate success. 
Click here for BBBS Official House Raffle Rules.